Something an acquaintance of mine once told me: take a picture of an Asian lady holding something if you want it to look bigger. I don't quite remember the context of the conversation that led to that but....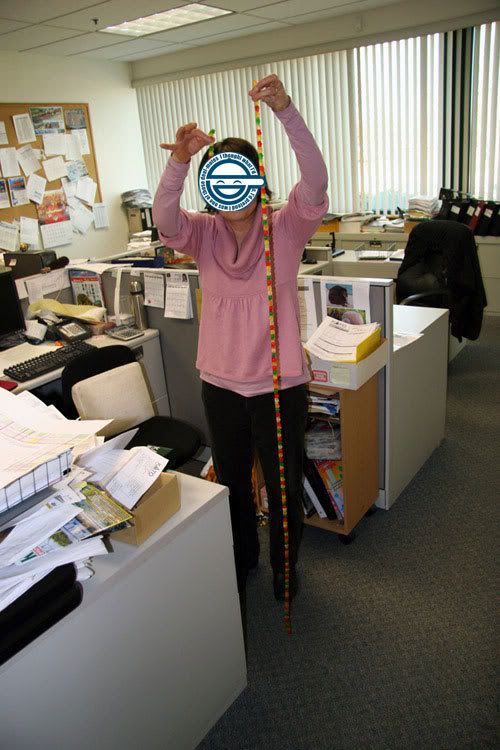 The above was one of the highlites of last week. Taking advantage of a coworker bringing in a five pound bag of gummy bears and the knowledge that freshly bitten gummies have adhesive properties akin to superglue, I endevoured to construct a chain of gummy torsos that was at least six feet in length.
It's made of over 300 gummy torsos, weighs half a pound, and is six feet, one inch in length. The one in the photo above broke when she tried to hold it above her head; it has since been reaffixed.
To make it I had to eat 300 gummy bear heads and feet, again roughly half a pound, and you had better believe I felt sick afterwards.
These are the things that I do to entertain myself nowadays. Anyone else doing anything particularly exciting? I know at least one grounder is building 3000 piece puzzles in their spare time.